Quick News and Horses Currently Offered For Sale
BELCAM
Warmblood Stud &
Equestrian Centre
188 Armstrong Rd
Biddaddaba 4275
Queensland
Australia
Phone
+61(0)7 5543 0125
Mobile
Ulrich Klatte
0408 453 804
E-mail

Showjumping News
2011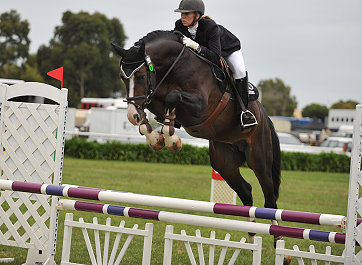 Now on Top stood out from the crowed and has now a lot of fans. He ended up 2nd in the 4 year old class and won the prestigious Easter Ellies Trophy for the best Jumping and Dressage horse from all Ages. A very good effort for the whole team, especially for Mel who rode him.
Together with the horses from Team van den Berge 2 trucks and 10 horses made their way to Werribee. Our Riverside Kav by Kaptain by Clintino-Sandro and our new Stallion Now on Top never went without a ribbon over the 3 days with 6 starts ! Kav got 4th in the in the 5 year old class and 3rd in the Dressage and Jumping combined. Ulli rode him in the Jumping and Tor in the Dressage
2008
Towards the end of the day the young horses were starting to become evidently tired and exhausted from their first show, however they had big hearts and kept going. Riverside Bingo took home a 3rd in the 85cm with Swiss student Ann-Catherine Roulette. Elodie had her first competition in Australia on her new horse Belcam Hinnerk.
23/03/08 - NADEC held their first showjumping competition for the year on the weekend.
We took out 4 young horses to get them used to the atmosphere and competition. All were extremely well behaved and jumped some very nice clear and double clear rounds.
The young Hector bred mare "Belcam Hanna", owned by Eric Dubosq had her ever first start at the Toowoomba Australia Day Champs. She was very impressive and after a bit of a looky start she completed her second class at 80cm with a lovely clear jumping round.
The showjumping season is underway finally; due to the setbacks that EI has created. Both resident horses Hector and Riverside Bart competed at the Toowoomba Australia Day Showjumping Championships held on the 26th January 2008. A wonderful day was had by all and especially our sponsored riders, Lachlan Manuel and Anthony Murray.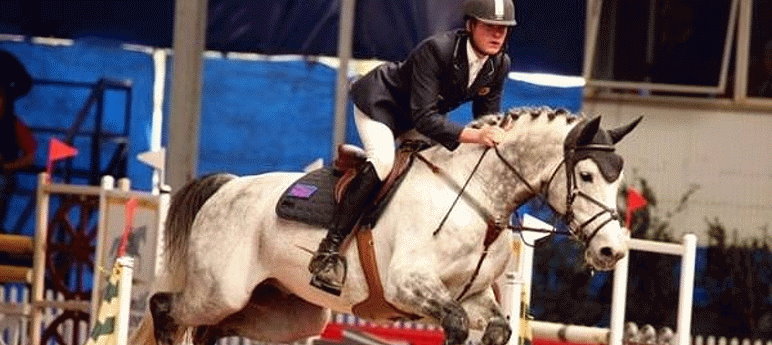 Hector (Rider - Lachlan Manuel)
1st Toowoomba and District Showjumping Club Open 1.2m AM5
1st Wally Mechanical and Mitavite Open Championship 1.3m
4th D & C Grade Championships - Pittsworth Show (08.03.08)
1st Accumulator Jumping Contest 1.35m - Sydney Royal Show
2nd Table A Article 238, 2.2 1.40m - Sydney Royal Show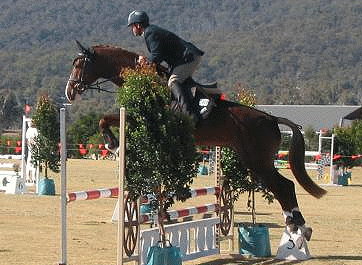 Anthony Murray on Henry
Riverside Bart (Rider - Anthony Murray)
5th Toowoomba & District Showjumping Open 1.2m AM5
1st Pittsworth Show D & C Grade Championships.
Anthony also competed on his own horse "It's Jealousy" for a win in 2 classes - Mitavite Open AM7 90cm and the Mitavite Foxhunter qualifier. Congratulations.
2007
Congratulations! Anthony Murray and Lachlan Manuel who have been appointed the rides on Riverside Bart and Hector in that order. We wish them all the best for the upcoming season and are sure they will do well. Good Luck!
Riverside Bart - (Rider Anthony Murray)
May 07 - Lowood Show - 2nd 1.35m Class
Aug 5 - Toowoomba World Cup Show Mini Prix 3rd (rider Billy Raymont)
Hector - (Rider Lachlan Manuel)
Feb 07 - Toowoomba Royal Show - Puissance 2nd (1.80m)
Jul 28 - Elysian International Showjumping Classic - Bronze Final, 4th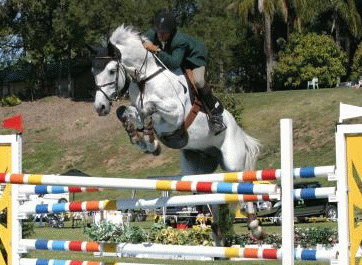 2006
Congratulations! Ally Lamb and Belcam Alibi winning the 6yr old Jumping with the Stars Championship and also congratulations to Kristy Bruhn and Belcam Advisor placing 2nd in the 7yr old category. For more results visit www.efavic.com.au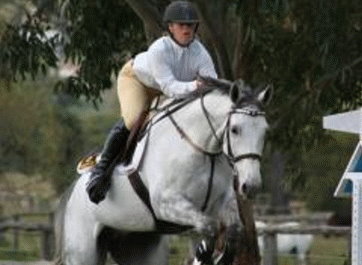 Kristy Bruhn on Belcam Advisor
Hector
NADEC Official Easter Carnival - 1.20m (15 Starters) 1st
Dalby Show - C & D Grade (23 Starters) 1st
Ipswich - 1.20m (25 Starters) 2nd
Gympie - 1.25m 5th
Mudgeeraba - 1.30m Grand Prix 1st
Riverside Bart
NADEC Official Easter Carnival - 1.20m (15 Starters) 5th
Dalby Show - C & D Grade (23 Starters) 3rd
Rocklea Show - D Grade (24 Starters) 3rd
Ipswich Show - 1.05m (34 Starters) 2nd
Brookfield Show - 1.20m (41 Starters) 2nd
Brookfield Show - C & D Grade Champs (48 Starters) 5th
Caboolture Show - D Grade (68 Starters) 1st
Toowoomba World Cup - 1.15m 1st
Today is : September 23, 2021
Page last updated : July 28, 2013
Top of

page
Copyright | Disclaimer | Privacy
Copyright © belcam.com.au 2009